Restaurant and Lounge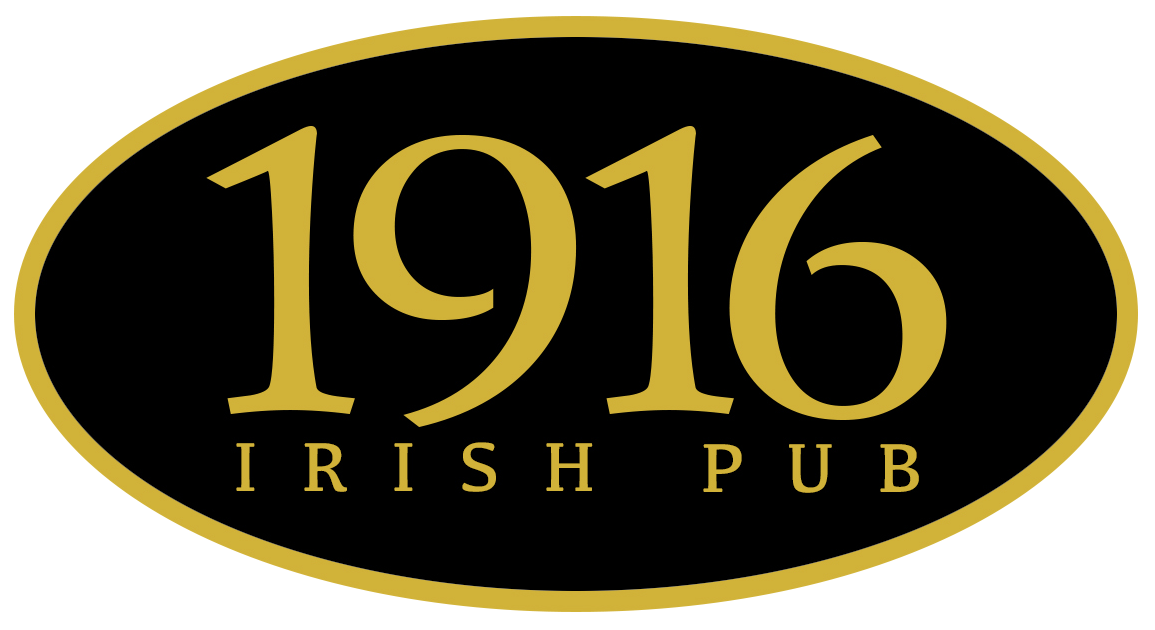 The 1916 Irish Pub, which is owned and operated by Chuck Jamieson offers a unique dining and entertainment experience as it fuses the authentic Irish feel with a contemporary twist.
Located at the Cleveland Heights Golf Course at 2900 Buckingham Ave in Lakeland, 1916 is open seven days a week and most holidays at 11:00 a.m. With lunch prices as low as $7.99 and a wide selection of beverages, the pub is a great choice when you're hungry, thirsty, or just want a little social time with friends. Beverages range from soft drinks to craft beers and cocktails, all the way traditional Irish beers and whiskey.
The food at 1916 Irish Pub is just as much a draw as the beverages. The #1 sandwich choice is the Reuben which competes also with the always popular Shepherd's Pie, chicken wings and Kobe beef burgers. This diverse selection is due to the recent kitchen updates and expansion, which allows for preparation of the highest quality meals. The pub also offers catering onsite and at locations offsite.
The atmosphere at 1916 is a memorable blend of history, entertainment, sports, and modern vibes, allowing for a spot anyone can enjoy. Mounted on every single wall is at least one flat screen TV, which will make the pub "a great place for a sporting event," with Mr. Jamieson ensuring: "This will be a great year for football fans, as we have just added Direct Ticket to all of our TVs." This, coupled with live music by various local talents, makes the 1916 Irish Pub the ideal spot to have a great time while out on the town with family, friends, and business associates.
History buffs are treated with a history lesson via a mural on the wall opposite the bar. It depicts the 1916 Irish Revolution, also known as the Easter Rebellion, which was launched to end British rule in Ireland and establish an independent Irish Republic while the United Kingdom was fighting in World War 1. With the Irish Pub opening a century after this significant point in Ireland's history, the name is even more fitting and really drives home that concept of mixing tradition with a contemporary twist.
Having been a part of the hospitality industry for his entire life and with a degree in business to boot, Mr. Jamieson runs a business geared towards high quality service that celebrates a wide variety of holiday themed events at both locations. These include an Annual Halloween Party, which is "the best party in town and includes a costume contest," the halfway point to Saint Patrick's Day (November 20th), Saint Patrick's Day itself, and even holiday parties for those who want to host their own festivities at the 1916.
Having just celebrated the Plant City location's three-year anniversary, the 1916 Irish Pub continues to evolve and improve on its hearty offerings and outstanding service. More than just a place to eat and drink, it's a gathering spot where history, culture, and community converge to make something truly special. Whether you just want to watch the game with a nice meal, need a high-quality catering service, or simply want to enjoy the night life of Lakeland or Plant City, the 1916 Irish Pub is the place to be.